Saturday, September 25, 2010
Posted by

Caroline
at 10:10 AM
No comments:

Posted by

Caroline
at 10:09 AM
No comments:

Saturday, September 11, 2010
Posted by

Caroline
at 8:19 AM
No comments:

Friday, September 10, 2010
Today is Carl's birthday! Happy b-day sweetie! Tonight we are in a hotel room with all four kids who are luckily sound asleep right now. Why? Well, we were offered the chance to visit Disney world for free tomorrow, and one idea snowballed into another until we decided to pick the kids up from the school bus stop and escape town!
That didn't exactly work, but we did get away in time to drive to Kissimmee for dinner. I searched for a Cici's pizza nearby (cause that's our family's theme restaurant) and luckily there was one right next to the hotel. We couldn't believe our eyes when we pulled up. Hello world's coolest Cici's pizza!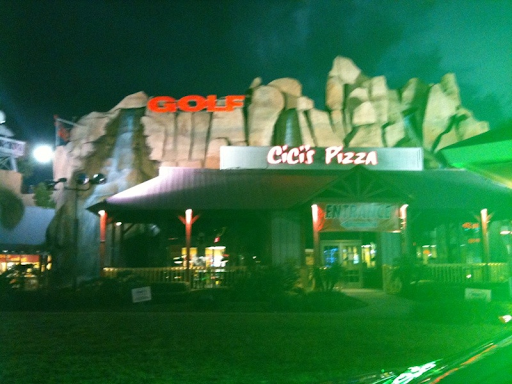 Then we got the best table in the house - right under the waterfall.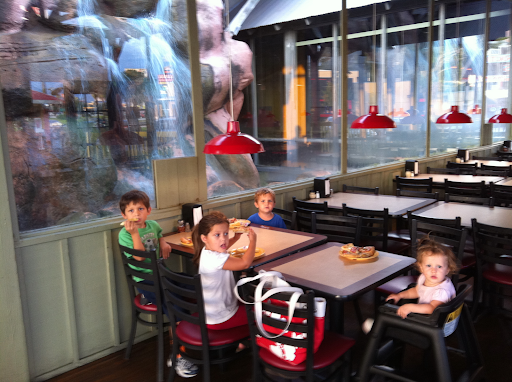 Cadie ate the toppings off 4 pieces.
Connor enjoyed a brownie with extra Parmesan cheese on top.
And Chloe and Carl hit the arcade.
And then we checked into the Clarion Hotel Maingate just a few steps away. I have to put in a word here about how super super nice everybody is here. We got a steal of a price using priceline and I was hoping we could just sneak our 4 kids into the double room without anyone noticing. But when I asked for a crib for cadie the girl started upgrading us to a deluxe king so we would have a fridge for the "babies milk". I was a bit worried because that room only has one bed, and when I tried to say no, just keep us in the room with 2 beds she asked me how many kids we had. I couldn't lie, so I just told her, and she put us in this awesome room with 2 double AND a bunk bed! Plus the fridge and micro. All for no extra charge. If we ever do this again, I might just skip priceline and book here to begin with.
So here's the pics. The kids are in heaven.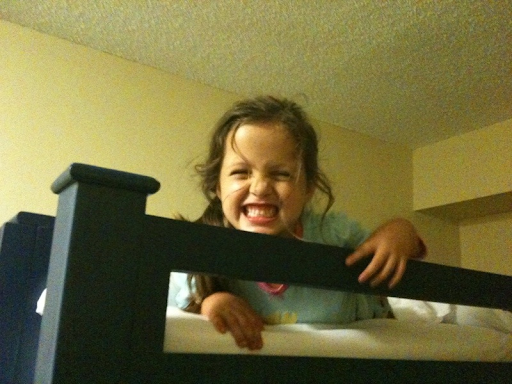 We can't wait until tomorrow. The kids have no idea where we're going. Plus they've never been to Disney before anyway so it's gonna be soooo much fun.
Check back on the blog soon. We'll try to send in pictures often.
P.S. Thank you Uncle Aaron!!!
Posted by

Caroline
at 10:31 PM
No comments: